Conference-festival
Hold Me Now
Feel and Touch in Unreal World
March 21, 2018 10:30 – March 24, 2018 17:30Stedelijk Museum Amsterdam
Studium Generale Rietveld Academie presents a four-days conference-festival guest curated by Karen Archey, Mark Paterson, Rizvana Bradley and Jack Halberstam, who will each inaugurate a discursive and performative programme on how the haptic – relating to or based on touch – is thought and experienced artistically, philosophically, and politically in life, art and design, and theory. Simultaneously Rietveld Uncut presents projects by departments and individual students in relation to the theoretic framework of Studium Generale. Students from the DAI / Open! Coop Academy Topologies of Touch Group will publish comments and reviews on part of the conference at the Blog-section of Open!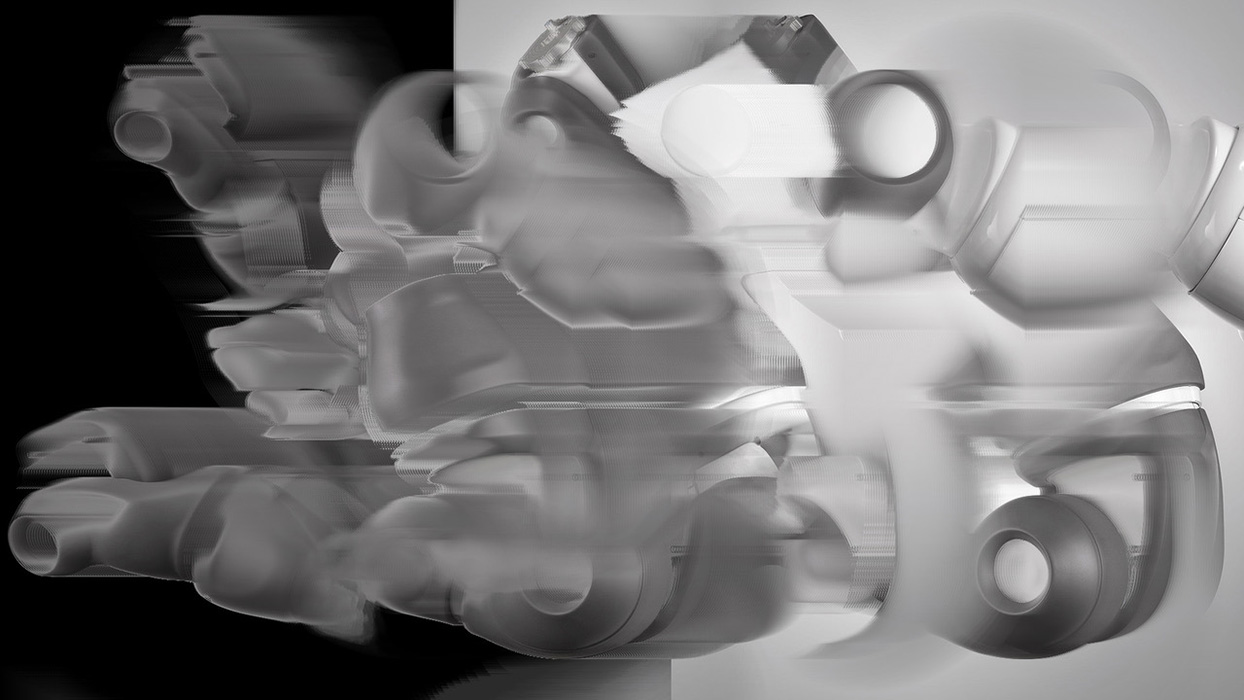 How do we feel and more specifically touch in our technologically mediated dematerialized digital cultures? Do we solely stroke and swipe our screens? How are the body and its feel involved? Are we in fact cultivating different tactilities in relation to the world and others? Further, how can we trace the ways in which touch informs and reforms the body with respect to violence, gender, sexuality, democracy, and identity? If art and design have privileged sight and sound, should touch – and all the senses – be addressed and activated in order to help us stay 'in touch' with our bodies and the material world?
Talks, screenings, performances
Karen Archey, Mirthe Berentsen, Jesse Darling, Joseph Grigely, Carolyn Lazard, Luke Willis Thompson, Mark Paterson, Kate Elswit, Anna Harris, Carey Jewitt, David Parisi, Stahl Stenslie, Rizvana Bradley, Hortense Spillers, Eyal Weizman, Aracelis Girmay, Erin Manning, Ligia Lewis, Wu Tsang, Lynette Yiadom-Boakye, Jack Halberstam, Karen Barad, boychild, Julia Bryan-Wilson, Mel Y. Chen, Paul B. Preciado, Jeanne Vaccaro.
Further information on the programme on the website: holdmenow.rietveldacademie.nl.
Tickets
Entrance for students and staff from Gerrit Rietveld Academie and Sandberg Instituut is free. All students and staff are welcome. Interested people from outside the Rietveld are also welcome. Students and staff are kindly asked to show their student / staff card at the Hold Me Now Front Desk (Stedelijk Museum main entrance) upon arrival to receive a day-wristband (a different wristband for each day). Day-wristbands grand you access to the conference-festival day programme and the Rietveld Uncut exhibition.
Guests from outside the Rietveld are welcome to purchase a day ticket from the Stedelijk Museum website or directly at the Stedelijk Museum counters during the conference (limited seats available). Price: EUR 3 (including museum entrance fee and access to the Rietveld Uncut exhibition).
Important notice: Attendees are kindly advised to arrive at the beginning of each days conference or during breaks so as to secure a comfortable seat and not disturb the presentations.
Stedelijk Museum Amsterdam, Museumplein 10, 1071 DJ Amsterdam, the Netherlands, www.stedelijk.nl.